Lanscapes near the ICCC
Since the children at the department were too small, they were not very enthusiastic, and gardens and parks of the ancient times didn't really excite them. But we had great fun with computer graphics. Very quickly we learned to use "Paintbrush" and "Neopaint". On the second day of our project we started drawing landscapes near ICCC.

Here are the some pictures by Vanya Novikov (8 years old).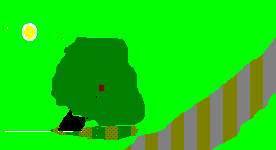 The Oak
---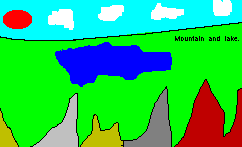 Mountains
---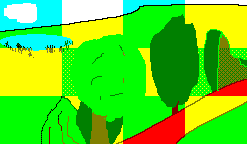 The lanscapes by Vanya Kapustin (12 years old) invites you for a walk.
---
Some of the lanscapes were drawn by several children together: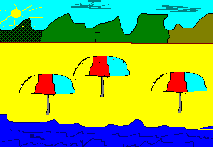 The Lake
---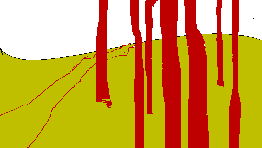 The Forest
---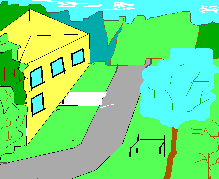 A View from Our Window
---
We have also been to the forest. That was great fun! We collected flowers, leaves, grasses, and then made flower arrangements.