"The Seramida's Hanging Gardens"

The News Of LOGOLEGO's Department
Our department decided to take part in the contest "The Seramida's Hanging Gardens." Today the children were learning how to draw gardens with the help of the computer. Some of the pictures are presented below.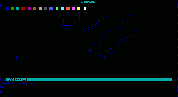 ---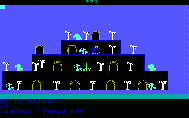 ---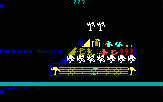 ---
---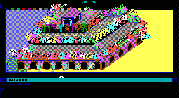 ---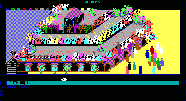 ---
It was difficult to paint the Seramida's Gardens. We had to learn to write simple programs with parameters and build one summary program with those simple programs. Many pupils painted their pictures. Then one big common program was written. It was fun.
---
During that time children were making a lot of new models.

---
Sasha Shpecht made the electric device. That construction served to lift a heavy thing. Sasha used gears and pulleys.

Lena and Vica Dmitrievas made hand drills. Katya and Sveta Kutenkovas construsted a treadle sewing machine, that worked with a motor.

The bridge project has been completed. Kostya Guselnikov wrote the bridge control program. The bridge raises when any machine goes near it withs its lights on. The electric Beam Pump or "Nodding Donkey" by Lena Dmitrieva was very nice! There was also the pneumatic lift by Sasha Shpecht, the self-propelled car by Vica Soldatova and Jullia Sirianova, pneumatic gripper by Sasha Vasilirv.
---
At the end of week we and the Department of Architecture and Landscape Design prepared the show "Seramida's Hanging Gardens."