"Goldilocks and the Three Bears in the ancient world"
The following photographs show four of the scenes of the play.
---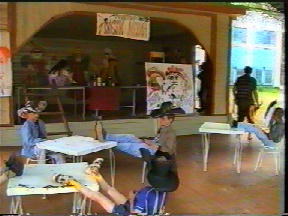 Scene 1. Sleeping
---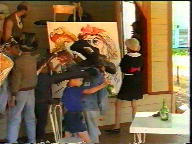 Scene 2. Local residents praying to their Shaman.
---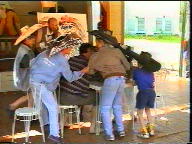 Scene 3. Hungry people hunting for Mammoth and Elephant
---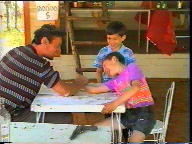 Scene 4. The people are upset because Goldilocks has eaten all of their elephant and mammoth, and has left only bones.